Connected Learning Ecosystem
Southern Maine
Established in 2021
16 classroom teachers
11 informal educators
Our Southern Maine CLE is a group of enthusiastic, passionate educators that are raring to collaborate toward engaging our southern Maine youth in climate literacy. To say they're energetic and passionate would be a bar none understatement!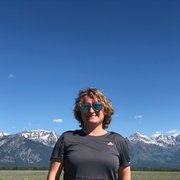 Ecosystem Dispatches
Explore stories from completed and ongoing projects and curriculum.
Check back here soon for our first dispatches!
Let's Connect
If you are interested in learning more about or joining the Southern Maine CLE, please email Molly Auclair at GMRI.